James Madison Critical Thinking Course
There's hardly any doubt that a student taking a critical thinking course will want to talk about it - dare we say argue? And CT courses - and their more formal cousins - Logic courses - have typically encouraged teacher-student/class interaction. But busy homeschool moms sometimes find it hard to provide that discussion environment. This new course by Critical Thinking Press makes the whole process much simpler and allows your student to work somewhat independently through the ins and outs of critical thinking. Using a case study approach and a fictional detective with the Los Angeles Police Department - Stephanie Wise - each chapter focuses on a skill set necessary for making an informed decision. Short, clear explanations of logic principles are provided as necessary and, combined with examples and exercises, lead the student step-by-step into complicated analysis skills. Chapters include Questions, Practices, and Qualities of Critical Thinkers; Facts, Claims of Fact, and Opinions; Ambiguity, Descriptions, and Explanations; Valid and Invalid Arguments; Arguments Based on Claims; Categorical Syllogisms; Inductive Arguments, and Informal Fallacies.
The (huge) 534-page, pb Student Worktext includes instructional information, examples, exercises, and quizzes. Designed as a consumable, pages are perforated for easy removal but are reproducible for one home or classroom. The Teacher Book (96 pgs, pb) is primarily the answer key; providing answers to both the exercises and the quizzes, but virtually no additional information.
Since Critical Thinking Press already publishes a critical thinking course, a comparison between the two seems an obvious question. There are similarities in the two scope and sequences but as mentioned earlier, CT appears to have more of a class or discussion format while JMCT is more geared toward self-instructional. The JMCT course is written by William O'Meara and Daniel Flage, two long-time professors at James Madison University; both among the authors of the JM Critical Thinking Test. The authors state that students completing the JMCT course will be learning the skills needed for the James Madison Test of Critical Thinking. ~ Janice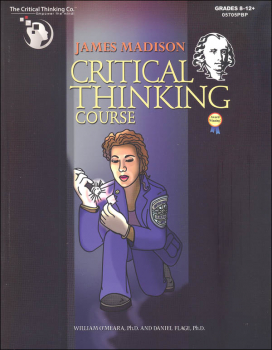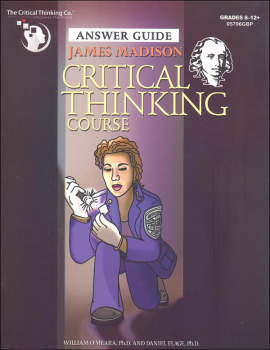 help desk software