Created by Sarah Brown, visionary behind the popular Thinking Tree/Fun Schooling Journals, these series of workbooks use art and logic to "reprogram the brain" gradually through research-based workbook activities. Workbooks begin with art, puzzle games and some 3D drawings; integrating current research which shows many dyslexic learners have strong visual thinking, and can work puzzles more quickly than peers without dyslexia. Following this viewpoint, the puzzle games are designed to activate the right brain, and over time will introduce symbols, letters and numbers - as part of the art. As the child progresses through the series, they are weaned away from the art, as drawings are replaced with normal words, sentences and poetry.
Black and white activity pages allow for the child to express his/her creativity as they complete the exercises. Books are sold as a series, not individually, and completed in numerical order. Children are encouraged to complete 2-4 activity pages (or 15 minutes) per day. Additional supplies include pencils and colored pencils, erasers and a black gel pen. No teaching information is provided, although basic information on how to use the program are included in the brief intro (copyright page) and/or on the individual pages. Therapy videos are provided on the publisher page for Series A. Page count varies. This unique series has been shown to help dyslexic children, as well as children with ADHD, ASD and other learning issues. Parents may find it also a fun way to engage a more resistant learner, or build confidence in an otherwise struggling learner!
Series A contains 6 books to meet the needs of the younger learner who is new or a non-reader. Target age would be around 5-8 years. The author offers 12 instructional videos at no additional charge on her website. Videos average 5 minutes in length and align with select activity pages from the different books. At this level, there are 30 game/lesson pages per book.
Series B contains 8 books and is designed to meet the needs of the 8-12-year-old struggling reader. The targeted reading level is around a 1st grade reading level. At the completion of the B Series, children should be reading at a grade 3 or higher level. Most books contain 30 lessons, with 45 lessons in the Creative Copywork book.
Series C is 8 books to meet the needs of a 10-year-old or older student. The focus in this series is spelling, math facts, focus, and comprehension. Most dyslexic students over twelve years old can start with Series C and do not need to use Series A or B first. There are 30-65 lessons per book.
Struggling learners (and their parents!) will appreciate this unique approach to brain training that encourages creativity and confidence through the sequential workbooks. ~ Deanne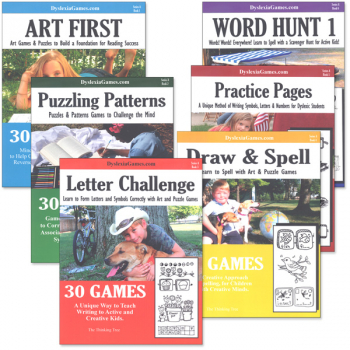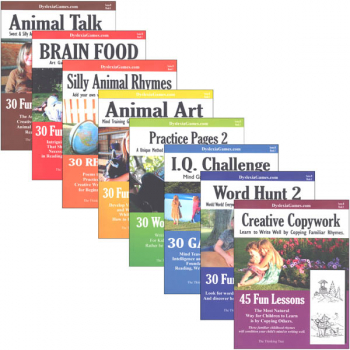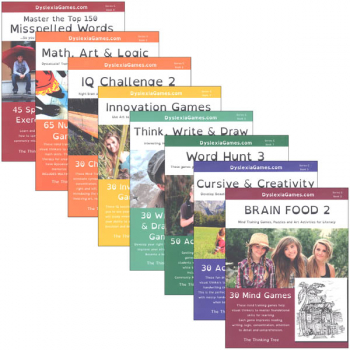 help desk software