Daybooks of Critical Reading and Writing
Encourage your student to become an active, rather than a passive, reader. Teach them to get out their highlighters and pens and circle, jot, scribble, and respond as they read! That's the essence of the Daybook series. Daybook is defined as a journal or diary, and these books are, in essence, journals about literature. They encourage children to read, write, and think critically; to chew up and taste before they swallow; to jot notes and formulate responses as they read. This series from Great Source is different from anything I've seen before. They will invite students to get involved by virtue of the high-interest excerpts that are included as well as the format of the book itself. These books just cry out to be written on; if I could show you one in person, you'd see what I mean! The reading excerpt is centered on a two-page layout with writing space "around the edges." In typical Great Source fashion, the Daybooks are graphically energetic and colorful. They make me want to be a student all over again. The use of examples, models and graphic organizers are excellent! Literary selections include a wide range of articles, fiction, nonfiction, and poetry chosen from the recommendations of veteran teachers at each grade level. At every step, students are encouraged to participate via a variety of response activities. My sample is for grade 6. To give you an idea of the scope of the book, the main sections are titled: Angles of Literacy; Essentials of Reading; Essentials of Story; Understanding Character; Author's Craft; The Art of Argument; Focus on the Writer: Lois Lowry; Challenging Reading; Active Reading: Social Studies; Active Reading: Expository Writing; Style and Structure; Active Reading: Poetry; Active Reading: Persuasive Writing; and Focus on the Writer: Gary Paulsen. Each section has five lessons, for a total of 70 lessons. High-school level books each have 80 lessons, however. This course can be used as a daily, one-semester English course, or can be used as a supplement, integrated into your existing literature program, or just to add variety to your English program.
The series is correlated to the Great Source handbooks - a chart in the Teacher's Guide shows the interrelationship between the Daybook lessons and the handbook sections. Teacher's Editions also contain guidelines for assessment of student responses, information and teaching tips for the assignments as well as page-by-page lesson plans. The first part of each lesson helps prepare students for the reading selection by providing background and introducing new or difficult words. The second half concentrates on the writing portion giving sample responses, rubrics for assessment, and writing suggestions. An extensive reading workshop section gives tools to use with students - word webs, vocabulary inventories, etc.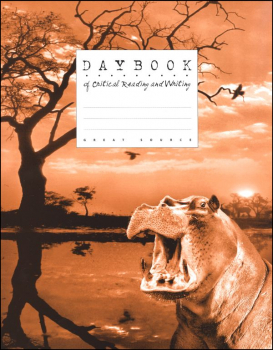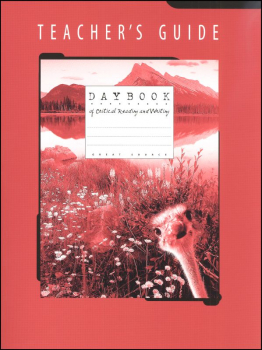 help desk software