This series of K-8 planbooks aims to outfit you no matter what your needs are or what your schooling schedule may be! Originally designed by Sarah Crain, a (then) 13 year-old homeschool student (who is now a homeschooling mom herself), youll find these planners to be clear, uncluttered, and very user-friendly. Each of the planners features enough weekly planning pages for a whole year - 52 weeks - of instruction and includes many other helpful forms as well.
The bulk of the spiral-bound Elementary Planbook features a simple weekly two-page spread. The days of the week (Monday-Sat/Sun) run down the left-hand side with subject headings placed at the top. The largest of these is for language arts, and this is sub-divided into four smaller squares each day for specific writing, grammar, spelling, handwriting assignments (or wherever your divisions might be!). Next are squares for the "core subjects" including math, social studies, science and a wild card "related subjects." Four smaller spaces for "non-core" subjects (art, P.E., music and misc.) are listed last. The daily squares have been updated with lightly printed writing lines and a checkbox in the lower right-hand corner so you can easily mark off that days assignment. The bottom of the weekly spread allows you space to keep track of weekly total hours and yearly totals.
The loose-leaf, 3-hole punched Family Planbook is laid out a bit differently and is designed for you to lay out weekly assignments for up to four different students on each two-page spread. Each of the four blocks is subdivided into one very large language arts square, a smaller math space, and eight equally-sized spaces for four additional "core subjects" (Bible, social studies, science, and related subjects) and four non-core subjects (art, P.E., music and misc). You can track hours of core and non-core instruction at the bottom of the spread.
Both planners also feature an abundance of other helpful forms. These are largely the same between the Family and Elementary books and include a goals list, subjects/activities planned for the year, pages to track curriculum you own vs. what you need to buy, a list of curriculum used during the year, a curriculum plan for Gr. 1-8, a subject overview, requirements and test records, instruction hours by month, field trip reports, reading lists, project reports, Bible memorization and memory work charts, and a year-end evaluation. Planners come printed in an assortment of five different colors and also feature a sprinkling of Bible verses on several of the forms.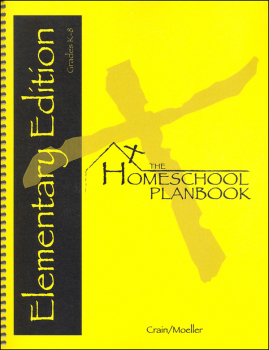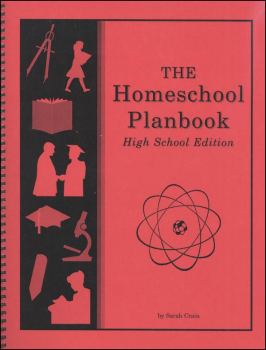 help desk software