Common Core Reading: Warm-Ups and Test Practice
If there's one thing that people agree on concerning CCSS, it's that the standardized testing associated with Common Core English/Language Arts is challenging. There are several reasons for this. Tests are taken online; there are many new types of assessment items; there is a great variety of types of texts utilized; students are expected to interact with the texts in new ways; they utilize two-part questions where the second part is dependent upon a correct answer in the first part; and the tests are longer and require more writing - again interacting with the tests. This series is designed to prepare students for these new, more challenging tests.
In these books there are Warm Ups (for guided practice) and Practice Tests (for building test-taking stamina). Short reading passages in the ten Warm Ups include examples of the genres students are required to read - fairy tales, poetry, memoir, technical/how-to, informational. Questions - in a variety of formats and types - follow the passages. A tear-out answer key means that the book is a consumable worktext that can be given to your student. Warm-ups can be assigned for homework or used as a quick review while the longer practice tests provide more targeted preparation prior to taking any CCSS standardized tests. There are four practice tests featuring fiction, social studies, realistic fiction/poetry, and social studies. These include a reading passage followed by ten questions; three of which are writing prompts. Out of curiosity, I worked through a couple of the tests in the Grade 6 book and I'm a little ashamed to admit they challenged me. I can definitely see the advantage of taking the practice tests and becoming familiar with this new methodology.
Technological advantages have impacted the future of test-taking. Questions no longer are relegated to multiple choice and some questions even have multiple right answers. The two-part questions actually provide both a challenge and the opportunity to rethink your answer on the first part if a suitable answer doesn't seem readily visible on the second part. Writing prompts associated with reading passages make close reading a necessity. 127 pgs, pb. ~ Janice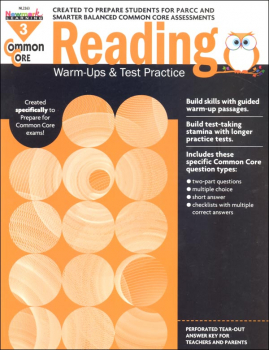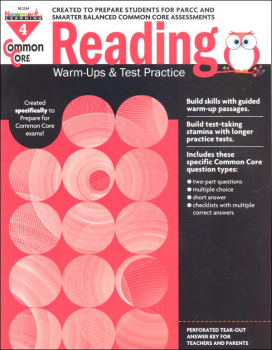 help desk software